If it's on a claim, we can handle it.
See what we can we do for you!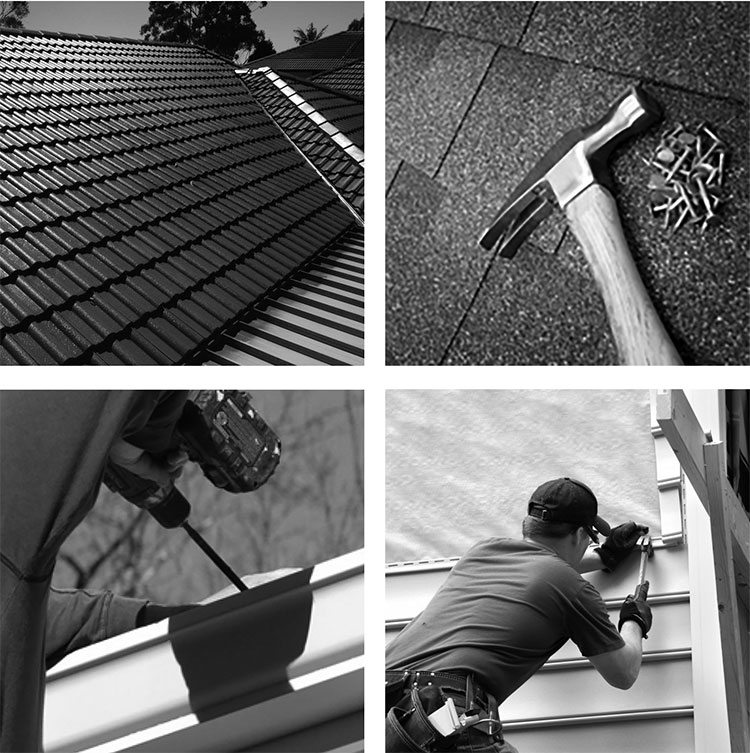 What can we do for you?
Restoration: Colonial Roofing & Construction has the expertise and knowledge to help you from start to finish, relieving you of the stress and worry after a catastrophic event such as a tornado, hailstorm or windstorm. We take time with each customer to solve your roofing and restoration needs, and listen to each specific concern regarding your most important investment, your home. We take care of your claim from filing with insurance to completion notice!
Roofing: Your roof not only protects your largest investment, your home, but it also contributes to the value of your home. At Colonial we have expertise for a wide range of options for your next roofing project. We only using the best in class materials and warranties. We can do any composition shingle, most metals, synthetics, and tile roofs projects. Our most popular choices are GAF Timberline HD, Standing Seem, and R-Panel metal roofing, as well as commercial roofing options such as Modified Bitumen, and TPO. We offer many options that are consider CLASS 4-UL 2218 Impacted Rated Shingles and can save up to 25% on homeowners policies. We service most any type of pitched or low slope roof in the marketplace, both Residential and Commercial.
Gutters: Colonial offers many beautiful customer gutter solutions. Our typical gutter replacement is 5″ or 6″ seamless aluminum gutters. All gutter projects are custom made to project requirements. Our gutter crews are professional and courteous and can help design most any water collection or drainage system.
Siding: Colonial offers many siding solutions such as wood, vinyl, aluminum, and almost anything on the market that is available. Each siding repair is custom to project requirement and careful consideration is taken, to match damaged siding and/or replace any siding that may be damaged during the storm.
Painting: Nothing makes a home last longer than a great paint job! Roof replacement within warranty period and a fresh paint job will revive your home to almost new! Our experienced and knowledgable paint crews can service almost any interior or exterior painting need. Each project is carefully estimated not only for cost, but for scope of work, possible underlying issues, such as rotten wood or siding, and prep of job site. Our painters pride themselves on a clean workspace and every attention to detail.
Contact us to schedule an appointment!
Colonial Roofing started and finished the job on time. They worked very well with our insurance company, and even got them to agree to cover the cost of the job after the insurance company had denied our claim the first time. Highly recommend!
I was extremely pleased with Colonial Roofing. We had a complete roof removal, disposal and replacement. In addition, Colonial installed all new gutters, downspouts and replaced some damaged fascia and soffit wood. We were kept informed at each stage of the project. We were told the precise days the team would show and approximately how long the work would take. In each instance, the team showed, performed expertly and offered to answer any ques.  tions I had. I have recommended Colonial Roofing to several friends and collegues. They are exceptional. I would not hesitate to use them again. Great company Great value.